World Cup Don't blame Messi penalty miss for Argentina failures Peter Staunton Click here to see more stories from this author Chief Correspondent Last updated 1 year ago 23:11 6/16/18 FacebookTwitterRedditcopy Comments(89)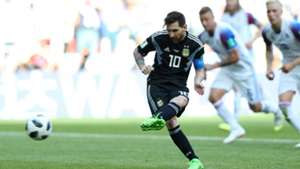 Getty World Cup Lionel Messi Argentina v Iceland Iceland Argentina Opinion Much will be made of the Barcelona man's inability to convert from 12 yards but Argentina should not need a penalty to beat Iceland Try to resist the temptation – as tantalising as it might be – to compare what Cristiano Ronaldo did for Portugal against Spain on Friday night to what befell Lionel Messi against Iceland in Moscow on Saturday afternoon.Sure, Ronaldo scored a penalty and Messi missed one. Sure, Ronaldo banged in a stupendous free-kick and Messi put a similar kind of one over. And sure, Ronaldo hit a hat-trick and Messi drew a blank. But there is so much more going on.Portugal – under Fernando Santos – have a high-class, settled squad with continuity in the line-up and a clearly defined method for obtaining results. They are the European champions for good reason. Article continues below Editors' Picks Perfection from Pulisic: Chelsea's Captain America has arrived in the Premier League Why always Raheem? 'Unplayable' Sterling setting a standard Man City's other stars need to match 'There is no creativity' – Can Solskjaer get Man Utd scoring freely again? 'Everyone legged it on to the pitch!' – How Foden went from Man City superfan to future superstar And yes, they counted on Ronaldo for a hat-trick against their Iberian neighbours. Those moments are his own but there is a solid base for him to work with. In that regard it's not too dissimilar to Real Madrid; 10 men to win the ball and keep it and one to score the goals.It might look like Portugal are a one-man team – if you concentrate only on the list of scorers – but they are not. For years it was said that Portugal lacked the genuine No. 9 they needed. Now they have one, don't criticise them for that too.Argentina – on the other hand – have problems. They are the very definition of a one-man team. Portugal managed through Euro 2016 when Ronaldo had bad days – indeed he played precious little of the final – but Argentina simply cannot survive without their No. 10 playing 10 out of 10.Sergio Aguero's first-half goal was the first goal scored by an Argentine other than Messi in a competitive international match since November 2016. Since then, of course, Messi's hat-trick in the autumn against Ecuador has carried them all the way here to Russia.Jorge Sampaoli has a way of football that he likes to play but here we are 12 games into his reign and Argentina still looks entirely to its playmaker. It's left to Messi every time to create, to conjure and to finish. One shot of his even hit the back of Ever Banega and another drive ended with Nicolas Tagliafico falling over in front of him.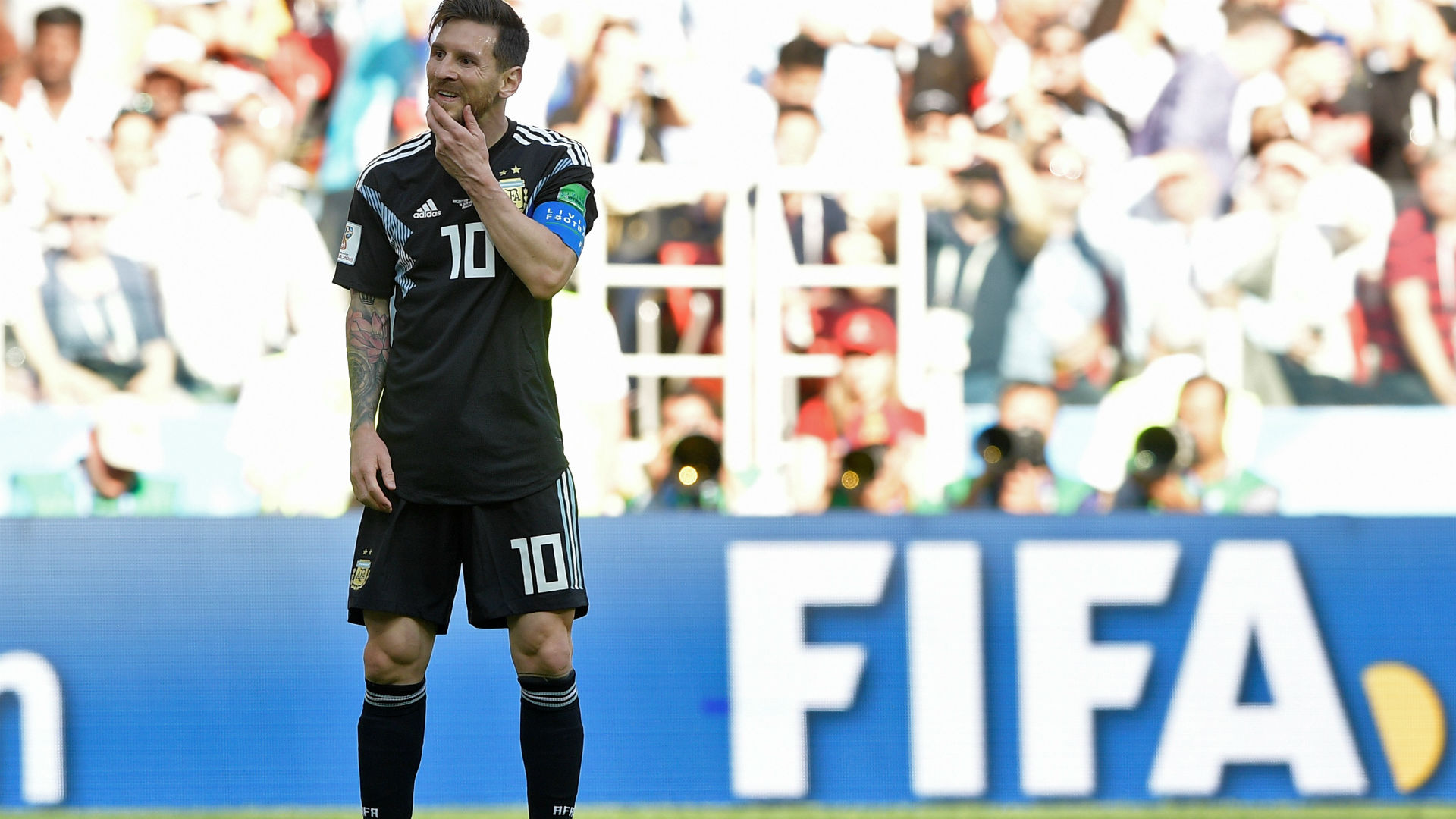 He is the one making space and then demanding the ball. He is the one starting one-twos and then scurrying fruitlessly along as moves break down around him. He is the one to whom Sampaoli looks to get him out of trouble.At Barcelona, Messi has had the luxury of a team built around him since his teenage days. That is his talent. And that is the way to ensure he can give his maximum. Instead, for Argentina, it's not the same.The formation Sampaoli preferred was confusing. To play two defensive midfielders in Lucas Biglia and Javier Mascherano was to pay Iceland entirely too much respect. There was a failure to deal with the direct aerial threat carried by the Islanders. There were jitters throughout the backline and from Willy Caballero and Marcos Rojo in particular. That much was proven in the Alfred Finnbogason equaliser. This is the kind of team in which Messi at his best can paper over the cracks. But when he has an off-day – and he did – there is simply no other answer. And for Argentina, that is a big worry.But what Messi and Argentina must remember is Portugal started their Euro 2016 campaign with a 1-1 draw against Iceland… and it didn't turn out too badly for them.