Chelsea My Chelsea wasn't scared of Lionel Messi, says Gallas Nizaar Kinsella Click here to see more stories from this author Chelsea correspondent Last updated 1 year ago 16:49 14/3/2018 FacebookTwitterRedditcopy Comments(5) Chelsea UEFA Champions League Lionel Messi Barcelona v Chelsea Barcelona The Blues defender wants his team to respect and not fear the Catalan giants as his side heads for the Camp Nou in their second leg match William Gallas says that his Chelsea side never feared Barcelona and Lionel Messi, as they always believed they could match the Catalan giants.The Blues travel to Camp Nou on Tuesday, after drawing the first leg of their Champions League Round of 16 encounter 1-1 at Stamford Bridge.During Gallas' time at Chelsea, his side were able to turn a 2-1 first leg defeat into a 5-4 aggregate win in the second leg in 2005, and the France international insists his dressing room were never in awe of their opponents. Editors' Picks Williams case shows Solskjaer isn't holding Man Utd's youngsters back – he's protecting them Goalkeeper crisis! Walker to the rescue but City sweating on Ederson injury ahead of Liverpool clash Out of his depth! Emery on borrowed time after another abysmal Arsenal display Diving, tactical fouls & the emerging war of words between Guardiola & Klopp "At this time we were strong. When you play for a strong team, you don't have to speak about your opponent," Gallas told Goal. "We know, we knew there were really good. In the dressing room we didn't talk about them and say 'oh did you see Messi? He is really good.'"Or 'oh, I am a little bit worried for you because you are going to mark him, so be careful.' No, no, because everybody knew what he had to do. At this time I was marking him and my team-mates knew I could do the job."I had all the information I needed from my manager [Jose Mourinho] and then I was focused to go on the pitch and do what I had to do. To be honest, I think I played maybe just two times against Lionel Messi, yes, he didn't score but the first time he got injured after just 15 minutes in the Camp Nou."For me, it was very important for me to compete against Messi, to know if I was a good defender. At this time Messi was still young but everyone was talking about Lionel Messi. I had seen some video of him and I thought, 'oh my god, I am going to mark him.'"So I tried to find the best solution to mark him. That's why for the first 15 minutes I was very close to him because I knew I had the space to compete with him. What I knew as well was if I left him to get the ball and to run at me, I would have been in trouble."That's why the whole time I was very close to him. Unfortunately, he was injured after 15 minutes and I wanted to know that I could do it for 90 minutes. I played against him again with Arsenal but he was not playing in my area, so that's why I didn't have the opportunity to mark him."When I played for Chelsea, he was a right winger and I was a left back. When I played for Arsenal, I was a centre back and he was right winger. That's why I didn't have an opportunity to mark him. As a defender, when you play against players like him, you want to compete.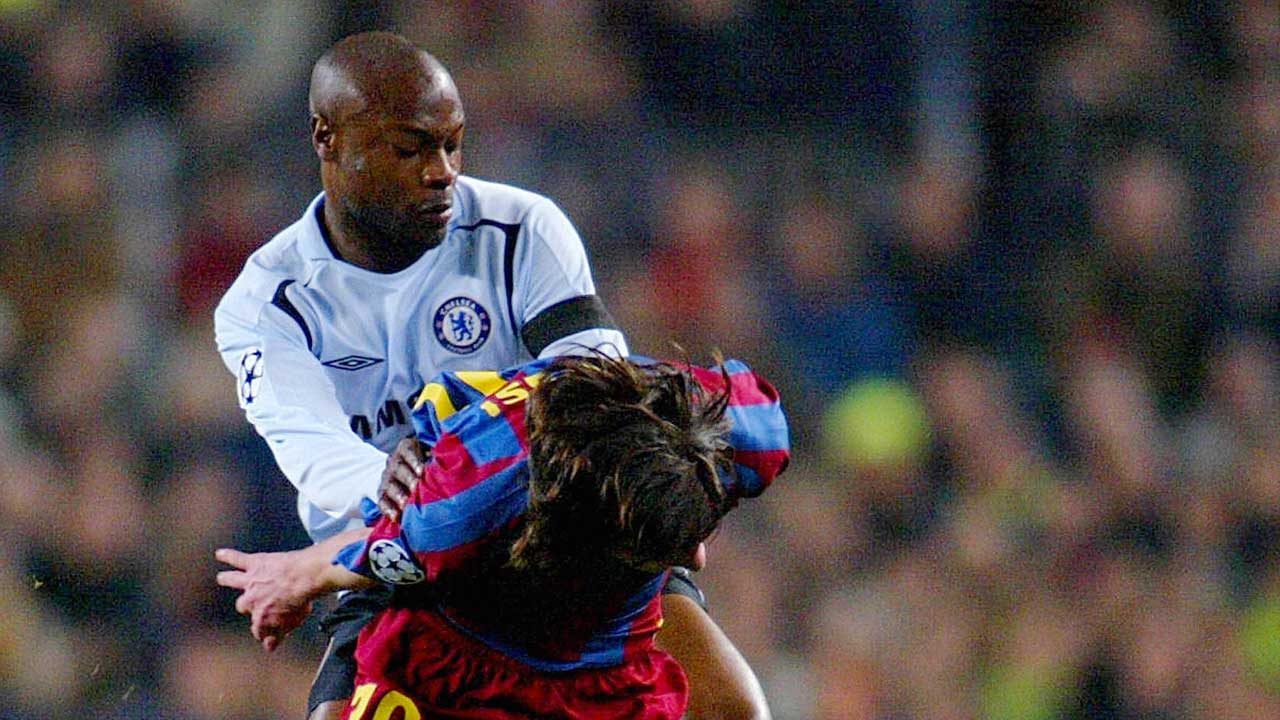 "You want to know if you are good enough to stop that kind of player. They can be Messi, Gareth Bale, Cristiano Ronaldo or Neymar."Chelsea got back to winning ways at the weekend with a victory over Crystal Palace at Stamford Bridge, after two defeats to both Manchester clubs away from home. Before that, they performed admirably against Barcelona at Stamford Bridge, only for an Andreas Christensen mistake to allow Messi his one chance to score.Chelsea now need a win or a high scoring draw to progress and Gallas believes head coach Antonio Conte can guide his side past the Spanish giants."It is a shame they conceded that goal because at the beginning of the game, it wasn't easy for Chelsea," he added. "Barcelona was playing very well. Around 20 minutes in, Chelsea started to show some character, that's why they hit the post twice in the first half with Willian."They started to press Barcelona very high. In this competition, a small mistake, especially against a team like Barcelona will cost you a goal. A draw isn't too bad but when you play in the Camp Nou, it will be completely different because the pitch is a little bit bigger and you have to have the best system to play against Barcelona.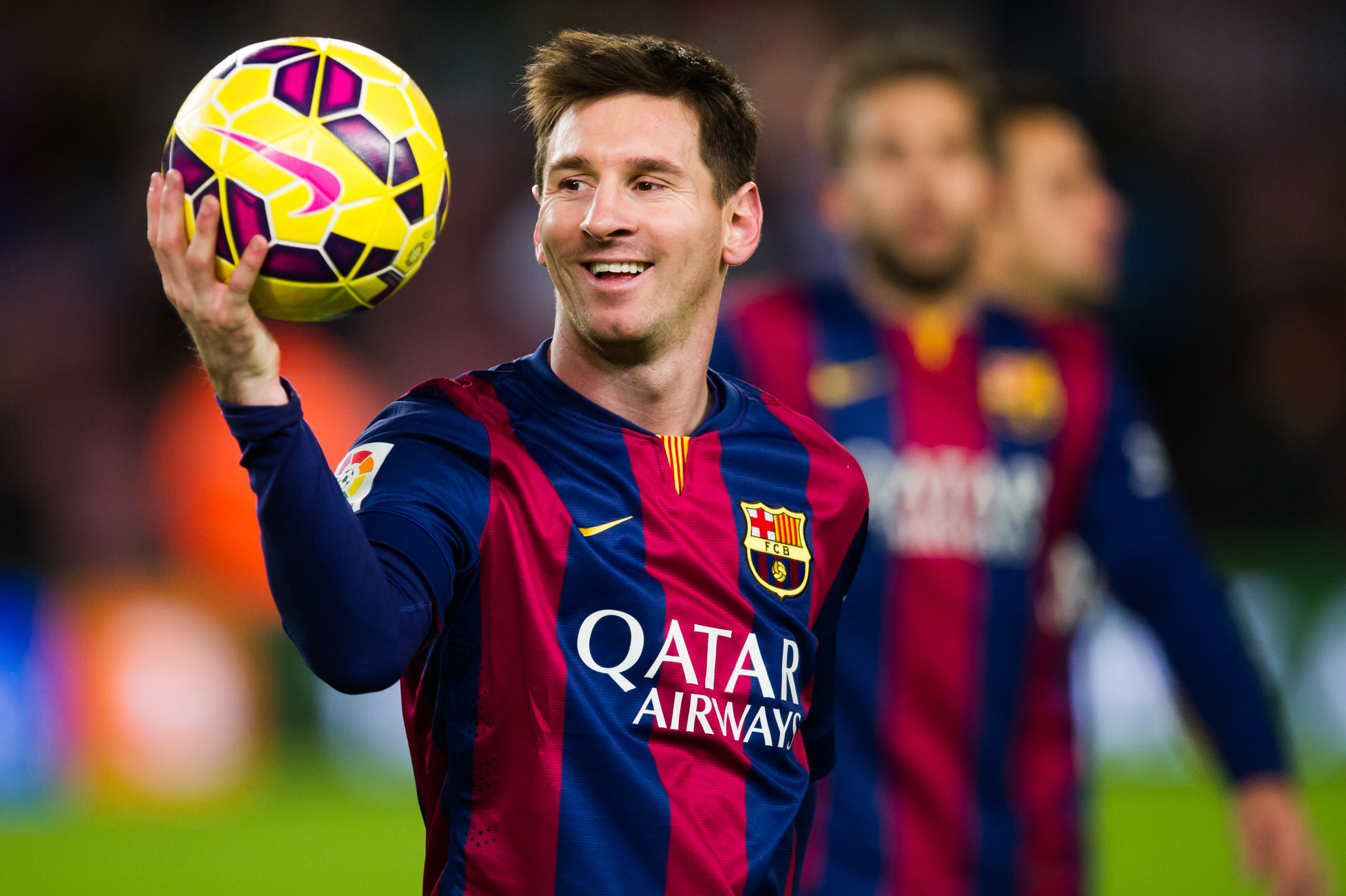 "I hope for Chelsea that they qualify for the next round but it looks like it will be a little bit difficult for them. Everybody wants to know which system, which tactics that the manager will take, if he has to defend or press Barcelona very high. To be honest, I have got my opinion but I am not the manager."I didn't pass all my exams to be manager so that's why I can't give any advice to Antonio Conte. Because what he did with Chelsea, he did a great job. He did it with Juventus, I am sure he will find the best solution to block Barcelona."I played so many times against Barcelona. For me, it looks like a team who doesn't like to feel the pressing. If you press them all the time. I think Barcelona will struggle."Gallas now works as a Premier League pundit for SFR Sport in France.